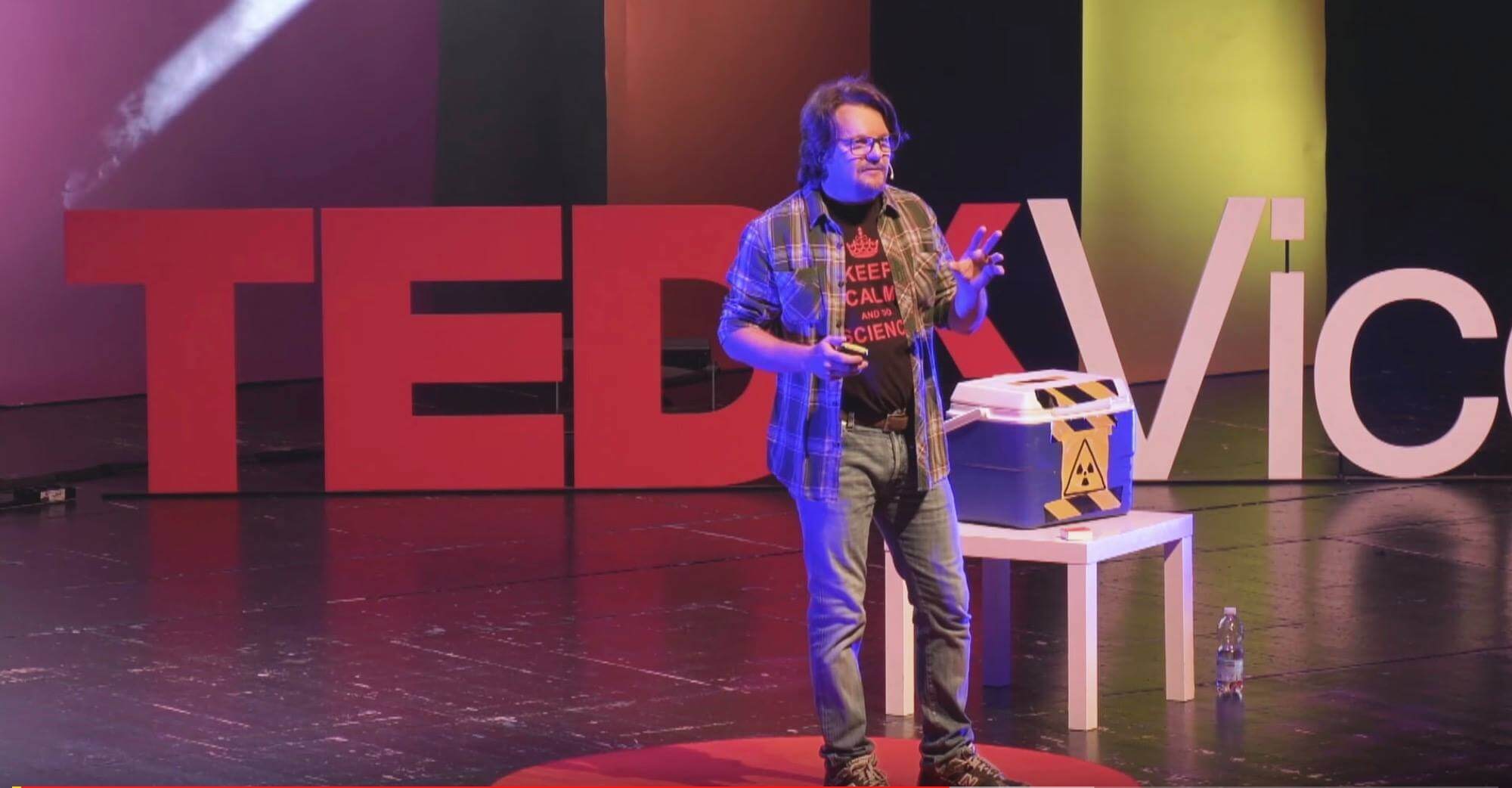 I may have kissed the Blarney Stone
I am an experienced speaker with over 200 speaking and teaching engagements under my belt. I have entertained high schoolers, teachers, medical doctors, researchers, university students, theatre and festival audiences and once even a bunch of suspicious police officers ( I wasn't under arrest). My style is witty, informal and interactive. I like to use video clips, props and experiments to involve the public, and I always try to establish a personal connection with my audience. If you would like to book me for a speaking engagement or workshop please use the contact page.

My talks are in ENGLISH or ITALIAN
Subjects for include: DNA, genetics, home genomics, DNA ancestry, biotechnology, therapies and all the themes from my books)
FROM SCIENCE TO PUBLIC: workshops on strategic communication for scientists, health professionals, pharmaceutical personnel, students. From Zero to Hero to advanced courses. Learn how to disseminate science effectively.
PANDEMICS: testing, vaccines, how the viruses works and how we can beat them.
Other exciting themes related to innovation, biology, biomedical research and communication. Please inquire.
Geni a Bordo 7 – a tour of conferences in high schools:

Trento

Casalpusterlengo

Sondrio

Aprilia

Palermo
Matera

Brindisi

(organizer and speaker) https://www.geniabordo.it

Geni a Bordo for Teachers: A series of online courses for high school teachers on Biotechnology, Covid, Vaccines (organizer and speaker) https://www.geniabordo.it

Science Communication Training Workshop, Sergio Pistoi's From Zero to Hero, University of Turin (2 days)

Public Conference, Pieve di Soligo (TV)



Geni a Bordo 6 – Home Edition a tour of 5 online conferences for high schools (organizer and speaker) In collaboration with Farmindustria

Geni a Bordo for Teachers: A series of online courses for high school teachers on Biotechnology, Covid, Vaccines (organizer and speaker) In collaboration with Farmindustria

Collegio Ghislieri, Pavia Online Conference: Covid, Spillovers and Future

Collegio Ghislieri, Pavia Online Conference: DNA and the Internet of Genes

Science Communication Training Workshop, COST Action 17103 "Delivery of Antisense RNA Therapeutics" (online)

Public Conference, Science Festival, Sa Manifattura Cagliari

Workshop for high school teachers, Cagliari

Online conference: DNA, home genomics and the truth about the "gay gene" (Oxfam, Italy)

Public Conference, Museo della Scienza Milano (Focus Live)

Invited speaker, Italian Society of Human Genetics (SIGU) Meeting, Rome

Public Conference, Invited speaker (DNA and home genomics), Bern University, Bern

Public Conference, Liceo Spano, Sassari (Geni a Bordo Tour)

Public Conference, Liceo Giua, Cagliari (Geni a Bordo Tour)

Course for high school teachers, Liceo Giua Cagliari

Public Conference, Liceo Deffenu, Olbia

Public Conference, Liceo Galilei, Trieste (Geni a Bordo Tour)

Science Communication Workshop, Sergio Pistoi's From Zero to Hero Menarini Pharmaceuticals, Pomezia (RM) 2 days

Public Conference, Cinema Tiberio- Liceo Einstein, Rimini

Public Conference, Genova Festival Off, Genova

Public Conference, Festival delle Scienze Mediche, Bologna

Public Conference, Focus Live, Genova