I am a science writer and an award-winning book author with a PhD in molecular biology. My journalistic credits include Scientific American, Reuters, the New Scientist, Nature and many others. As a consultant, I help scientists communicating their work to the public and the media. I am often invited to talk about genomics, biotech, science communication and research.
I like stories that are compelling, sharp-sighted and accurate. When not at my desk, I am on a speaking engagement, or diving, or both.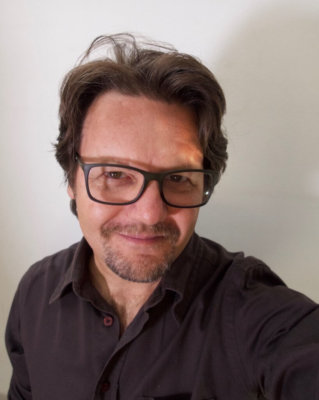 More about Sergio
Sergio Pistoi is a molecular biologist, journalist and writer. He graduated in Biology in Turin and obtained  a PhD degree in molecular biology from the Marie Curie University in Paris working on the stability of mRNA in transgenic organisms at the Pasteur Institute.
In 1998, he merged two passions, science and communication, into one profession. He was an intern at Scientific American, a fellow journalist at the Harvard Medical School and a stringer for Reuters Health.
His journalistic credits include Scientific American, the New Scientist, The Lancet, Nature, the US National Public Radio (NPR) and many other international and Italian outlets. He is a member of the US National Association of Science Writers (NASW) and the Association of British Science Writers (ABSW). He served on the Public Education Committee at the International Society for Stem Cell Research (ISSCR).
He also works as a communication consultant for companies, research charities and academic institutions. 
In 2012 he wrote  "Il DNA Incontra Facebook"  (DNA meets Facebook, Marsilio Editori), a narrative non-fiction book about the rise of consumer genomics, which won the Galileo Literary Award in 2013.
His latest book in English DNA NATION: How the Internet of Genes is Changing Your Life  (Crux Publishing, 2019) was the first to address all aspect of consumer genomics and DNA social networks.
An engaging public speaker, he is often invited to give seminars and talks at festivals and events.
When he's not underwater or traveling,  he is based Tuscany, not far from Rome and Florence.
Awards:
2013: Winner, Galileo Literary Prize
2002: Grantee, Armenise-Harvard journalistic fellowship, Harvard Medical School, Boston.
2000: Finalist, European Genetics Foundation award for the best reporting on genetics.
1991-1998: Research grants and fellowships from Human Frontier, Association Recherche pour le Cancer, Associazione Italiana Ricerca sul Cancro, Telethon.