Paul Levinson interviews Sergio Pistoi about his book
It was a great honor to be interviewed about my book DNA NATION by Paul Levinson, a writer of over 20 science fiction books and a media professor at Fordham University. We discussed about the rise of DNA social networks and the pervasive future of genetics with a little help from H.G. Wells, Spielberg and Netflix. Enjoy the interview like we did -and share!

The main advisory body on the pandemic in Italy includes experts in many fields, but lacks expertise in crucial areas.
Sergio Pistoi
Nature Italy, Feb 2021
Read the full story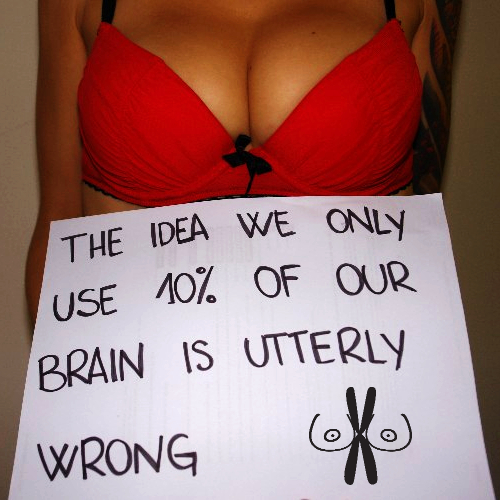 Using naked boobs to disseminate science? The Tumblr blog Boobs for Science has just proved it's no joke. The blog requires volunteers to send photos of themselves naked or wearing underwear, together with a sign featuring a scientific statement of their choice. Some pictures are then published with a concise scientific explanation on the chosen topic.
The initiative was born in Italy, where the parent blog Tette per la Scienza has already made a splash and the Facebook page has gathered more than 20,000 fans since late October 2014. Following a few complaints of sexism, the blog has also started to welcome photos of male models.
It's easy to get attention with naked bodies on the internet, but the blog is not just another click bait: its goal is actually to foster discussion about scientific topics. Does it actually work to engage people in science?
I spoke on the phone with Lara Tait, a 30-years old web marketer with a background in paleoanthropology. She created the blog together with her boyfriend from Milan, Italy. Below is an edited version of our interview:
Read on for my full written review and, yes, other spicy photos.
(Originally published on Euroscience)
Photo courtesy of  Boobs for Science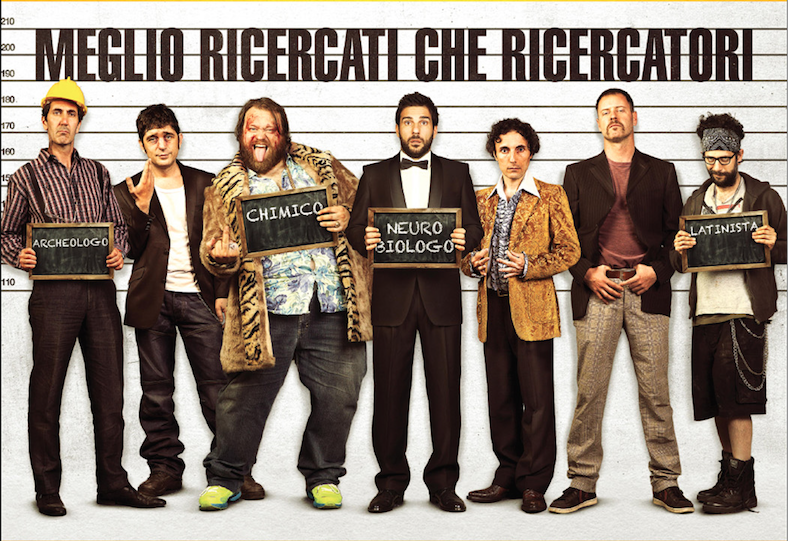 Sergio Pistoi for The Euroscientist
In the successful Italian comedy, Smetto quando voglio (I can quit whenever I want), a group of young and talented scholars with no career perspective turns into a successful drug-dealing mob. The story is imaginary—a surreal rendition of Breaking Bad—but it is also the portrait of Italian academia.There, the shortage of funds, baronies, and scant meritocracy hamper the careers of many endowed scientists. This fiction is not that far from reality.
Now, as an attempt to change their working conditions, Italian researchers are planning a protest movement in October, to take a stand against budget cuts and political apathy. There is no doubt that such movement is justified, but there is also a need for academics to run their universities better.
Read the full story here:
http://www.euroscientist.com/blog/2014/09/25/italian-scientist-protest-budget-cuts-crocodile-tears-included/
Note: This post first appeared on the California Stem Cell Agency's (CIRM) website.
In 2012, I attended a meeting on human embryonic stem cells (hESCs) at the EU parliament in Brussels. The room was packed with members of the parliament and other influential decision makers. Top experts came to present their (really) exciting results with hESCs in an understandable way. It was clearly a lobbying effort to support the funding of hESC studies, which was under ferocious discussion at the EU parliament (eventually, the parliament voted to continue funding under the Horizon2020 framework program).
The first speaker, a prominent stem cell expert, showed beautiful microphotographs of a blastocyst (the early-stage embryo that provides the original material for hESC lines) and asked the audience to reflect on whether it could be labeled as a "human life." That was fair and effective. People had an opportunity to look at the real, pin-point-size human cell-ball (a blastocyst contains only 200-300 cells) and make up their own mind without any bias. So far so good.
Unfortunately, seconds later the same speaker went on with elaborate scientific arguments to demonstrate that using those cell balls does not equal to a "destruction of human life". On a personal ground, I agreed with him. But as a communication professional, I started smelling an incoming disaster. And I didn't have to wait for long.
A member of the European parliament from Slovakia, with whom I have had some small talk before, suddenly interrupted the speech. "How dare you to come here and tell us when human life begins?" he heckled. The guy was intending to provoke—he was a notorious opponent of using hESCs. But he was damn right. There little scientific ground in telling at which stage of development a human life begins; it's a matter of personal belief, not biology.
Avoiding communication screwups
By uttering scientific statements on the topic, the speaker had exposed his flank to strong criticism. Worse, he was totally unprepared to face such reaction. As a result, he was grilled on the spot by the Slovakian, who had piles of EU documents supporting his own view and made an easy way into muting the hESC-supporting scientist. The organizer, a British MEP, was embarrassed.
I personally know most of the scientists that spoke that day: they are great researchers and honest, unassuming persons who are strongly engaged in society and dissemination. Nevertheless, I am pretty sure that some people in the audience were left thinking that those "experts" might be just a bunch of arrogant eggheads.
Such a pattern of good-intentioned-and-yet-abortive communication is common and may sound familiar to many readers. The Brussels communication screw-up was just one out of dozens that I have witnessed. And I am still counting.
The reason for such failures is often obvious to the trained eye: total lack of strategy. As it turned out, none of the speakers in Brussels had discussed a simple plan beforehand with their colleagues, the organizers, or a communication professional. Had the first speaker consulted a bona fide communicator, he would have been advised about the risk of being roasted. Just for starters.
Of plumbers and scientists
It's amazing how many good scientists overlook the importance of strategic communication. I could make a list of top researchers who think that they don't need to waste time and money on a communication plan, or believe that their DIY plan is perfect (which I find even more worrying). These people would call an expert with degrees to fix the air-conditioning of their labs, but will never bother to hire a professional to get some advice on communication. I know it sounds like the old, bleak squabble between journalists and scientists but, believe me, it isn't. I was a researcher myself and, actually, there is no squabble. There are good scientists and good communicators and they should team up against the poor ones in each category.
Enter this week's Nature editorial about a new petition that aims to stop funding hESCs research in the EU. According to the EU rules, any petition signed by at least 1 million citizens automatically prompts a formal parliamentary hearing. This mechanism sounds like democratic heaven but, in fact, says Nature, it gives to a minority of people (1 million is 0,4% of the EU population) the power to endlessly restart the debate on topics that were already voted by the Parliament. The editorial states:
"When it comes to complex, highly emotional issues, passionate minority groups can easily and quickly drum up well-supported petitions in a way that scientists cannot," which, the editorial states prompts researchers to continue "(presenting) their work as necessary to the well-being of all members of society however they may vote."
I agree in principle with Nature's article, but there's another side to the story that we should not forget. Some of those noisy minorities are also very good at planning and implementing their own communication strategy, while scientists are not.
Free tips for communication
That's why I beg to differ a bit from Nature's prescription. Scientists should definitively present the utility of their work to the lay public, as Nature says, but do so with a communication strategy. Presenting exciting results was exactly what my egghead friends were doing at the Brussels meeting. Clearly, it didn't work alone.
So, dear scientists, let me add a few modest communication tips on top of Nature's:
Articulate a strategy. Because it's what your opponents will do.
Be realistic and hire an expert; effective communication requires specialized knowledge. Good news, there are many experienced communicators who are eager to work with good scientists (disclaimer: I am one of them).
Structure your effort into a coordinated campaign, not just single meetings or dissemination events.
Getting smart speakers together does not automatically make a strategy. When in doubt, do yourself a favor: call a pro.
Addendum by Don Gibbons (CIRM):
[Two colleagues at CIRM did an informal review of the use of social media by opponents and proponents of embryonic stem cell research. What they found backed up Sergio's contention. Those opposed have a more organized strategy and are better at "staying on message." That study was published as part of the World Stem Cell Summit in 2011.]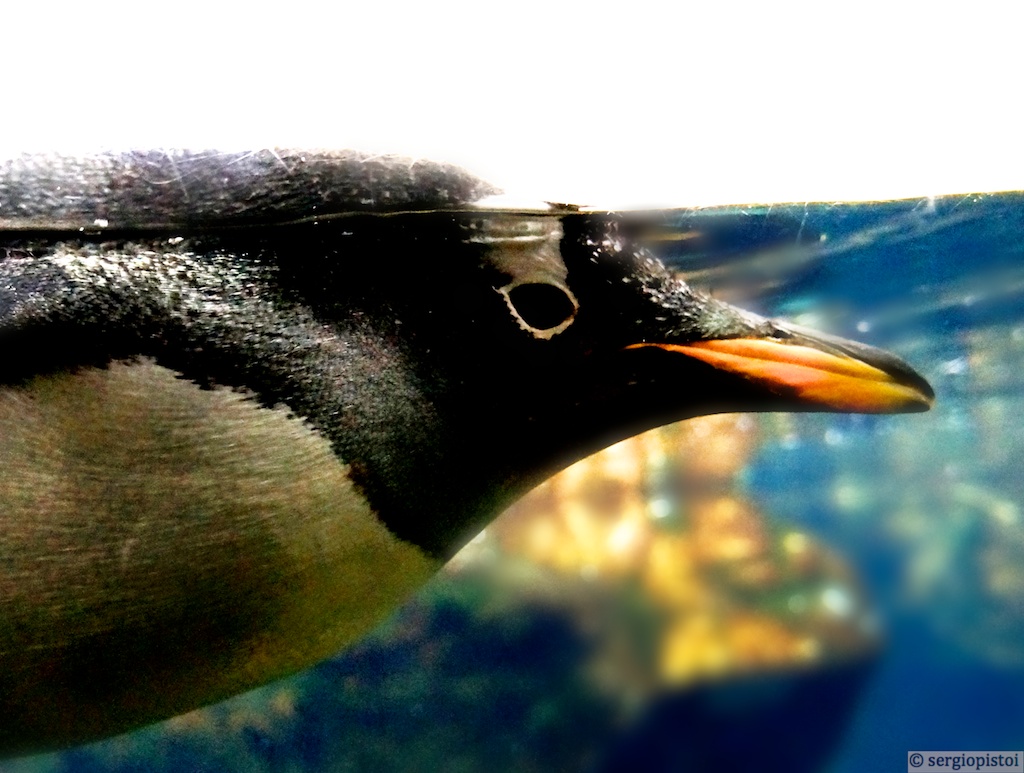 Tom Yulsman, an expert in environmental communication and a blogger for  the  Discover Magazine website, makes an interesting comparison between   two recently-launched communication tools on climate change.  Yulsman praises a White House data-driven interactive platform in contrast with what he calls an  "embarrassingly ineffective report" issued by the Association for the Advancement of Science (AAAS)
[the AAAS report, Yulsman writes] was, at its heart "We're scientists, so listen to what we say" effort. In contrast, the [White House initiative] treats people like grownups and gives them powerful tools to learn for themselves what's happening.
Yulsman is  better placed than me to comment on climate change topics, and I personally share some of his trenchant critics towards the AAAS approach. However, I only partially agree with him. Sure, the White House platform is  a million times cooler and more appealing than the old-school AAAS stuff. The AAAS made a clumsy attempt to add some visuals to what is basically a written report and the results are far from glorious. Their concept  of "hearing from scientists"are video clips featuring  talking heads. An old formula which, I agree with Yulsman, is hardly effective.
In short, the .gov platform is great. And the AAAS report is, well, a report. Plus some video that could be spared .
But besides real-world data,  the White House platform is also loaded with simulations that –just like the AAAS report – will work only if we believe  the  scientists. One of the coolest link found in the  platform, Yulsman notes, is an interactive map showing the  NYC areas that would become inundated by rising sea levels. I share his enthusiasm for this app. However,  this kind of  tools are hardly aimed to the sceptic. A denialist will question the underlying forecasts in the first place, and will make a joke of  the resulting  maps like  they were disaster-movie special effects. So, at the end, you still have to believe the science behind the app. That's where the AAAS report, with its clear-cut, science-backed  arguments, comes in handy.
What if I had to choose between the two approaches?  Weighting in  the impact on the public, and the coolness factor,  I would probably go for the White House website . But in the real world we are not obliged to choose.Data-driven interactivity is great, but we still need old-school reports to make sense of complex topics.  That's why I don't  share Yulsman's total disappointment about the AAAS report. We have two  complementary tools for  a communication strategy. So why can't  we just take them together?
Stem Cell Briefings, International Society for Stem Cell Research
More