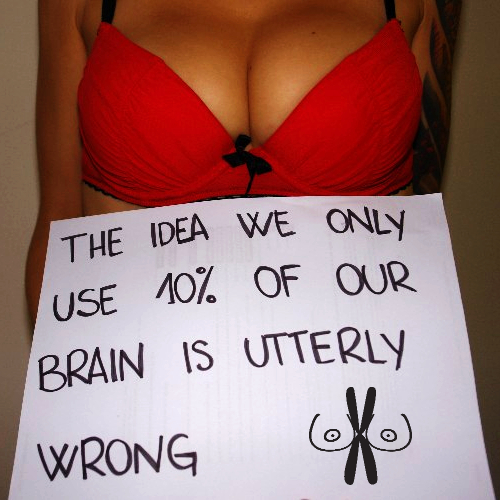 Using naked boobs to disseminate science? The Tumblr blog Boobs for Science has just proved it's no joke. The blog requires volunteers to send photos of themselves naked or wearing underwear, together with a sign featuring a scientific statement of their choice. Some pictures are then published with a concise scientific explanation on the chosen topic.
The initiative was born in Italy, where the parent blog Tette per la Scienza has already made a splash and the Facebook page has gathered more than 20,000 fans since late October 2014. Following a few complaints of sexism, the blog has also started to welcome photos of male models.
It's easy to get attention with naked bodies on the internet, but the blog is not just another click bait: its goal is actually to foster discussion about scientific topics. Does it actually work to engage people in science?
I spoke on the phone with Lara Tait, a 30-years old web marketer with a background in paleoanthropology. She created the blog together with her boyfriend from Milan, Italy. Below is an edited version of our interview:
Read on for my full written review and, yes, other spicy photos.
(Originally published on Euroscience)
Photo courtesy of Boobs for Science