Science communication services and consulting for EU projects and beyond.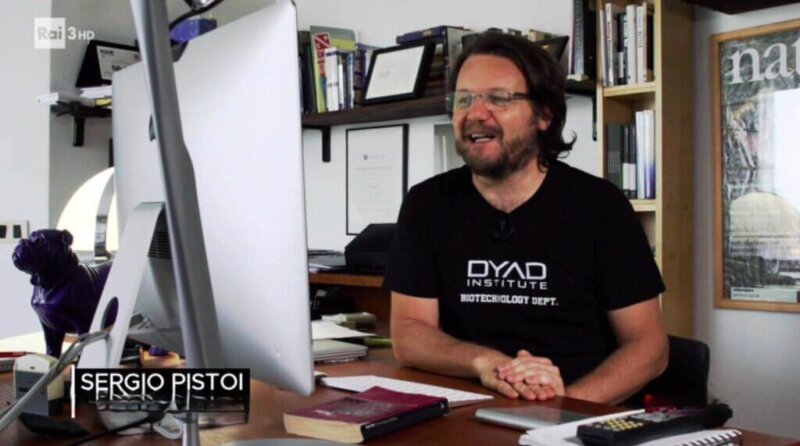 A deep knowledge of scientific research and communication, infinite passion and an obsessive strategic approach.
Since 1998, I have been a trailblazer in science communication and campaign management for businesses and research institutions. My clients are a diverse bunch – from researchers to companies seeking excellence in communication coupled with advanced, PhD level scientific knowledge.
From simple projects to sophisticated campaigns, I offer a full-spectrum approach to strategic planning, content creation and management. I have a beat for life science, medicine, technological research, innovation, pharmaceuticals and biotechnology but I also do well in industries that seem unrelated. The rules of communication are universal.
I always begin by understanding your goals and determining the most effective and budget-friendly way to reach them – whether you're a researcher, a small business, or a major enterprise. When you call me for a small project or a big campaign, be prepared for a strategic conversation!
Examples of activities:
Creating an effective communication plan and strategy.
Managing media activities (press releases, media relations, etc..)
Coordinating web and social network presence and contents.
Developing effective outreach and dissemination campaigns.
Producing outstanding, accurate dissemination materials for paper and the web.
Editing academic papers, publishable reports, opinions, grant proposals.
Communication and media training and coaching at any level.
Biotechnology and R&D portfolio management
Selected clients can also leverage my technical expertise in biotechnology, DNA science and molecular diagnostics, where I have experience in comparative analysis of products and the development of medium to long-term scenarios.
During the COVID-19 pandemic, I forecasted for my clients the rise of self-antigen tests and helped them to stock the most technically effective and commercially viable kits, significantly enhancing the quality of their offerings and sales.
Research management, evaluation and planning are other sectors where I offer my expertise. As a consultant to the Scientific Direction of Telethon, I spearheaded the strategic development of Telethon research and the realization of the first Research Strategic Plan of the Foundation with a portfolio of over 1,000 active projects. I have a deep understanding of the rare disease sector and biomedical research.
Examples of activities:
Research portfolio management,
Projects and technology scouting
Strategic planning of research
Benchmarking and evaluation of research efforts
Use of innovative and ad-hoc indicators for benchmarking
Understandable, effective reports on research achievements and deliverables





























EU-Funded Projects

CORONADX (COVID19 diagnostics)
HIGHLIGHT(scicomm, TV)
PRONANO (nanotech)
NEUROSTEMCELL (stem cells, neurobiology)
IPODD (IBD)
ESTOOLS (stem cells)
BIOPOP (scicomm, biotech)